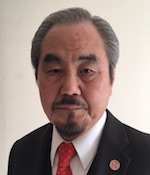 Welcome to Karatedo University
Karatedo University represents an important point in the history and development of the martial arts The mission of Karatedo University is provide an avenue of higher education for martial arts practitioners and leaders through high quality partner institutions thereby raising the level of academic learning and instruction of Budo study.
Intricate to this mission is the reinforcement of the desire and wish for peace among the various peoples and countries of the world. Karatedo along with all forms of Budo has the ability to bring together diverse cultures and countries to participate, exchange and grow together in a competitive atmosphere of sportsmanship. This sportsmanship is an essential element to greater awareness and tolerance of others. Through greater interaction we learn to appreciate the similarities and differences between cultures and we ultimately learn more about ourselves as individuals further developing our characters. As with all educational pursuits the ultimate goal is greater self awareness, improved understanding and tolerance of others. Being able to provide these lessons and benefits to the younger generation of Karatedo practitioners is the main driving force behind the formation of the University.
I welcome everyone from Karatedo and beyond to become a student of Karatedo University and to assist in the implementation of our mission. Through a focus on higher education we can further develop Karatedo, ourselves and grow the community of martial arts. Collectively, we can achieve great things together.
Sincerely,
Dr. Masayuki Kukan Hisataka
Chancellor of Karatedo University